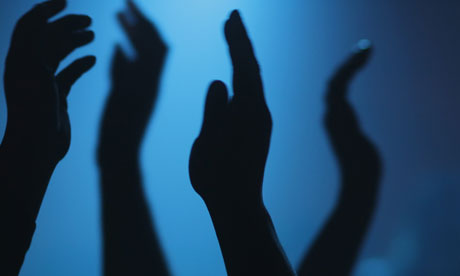 Percussion is such an important element in music. It keeps the pace of the song. If a song was the human body, the percussion would be the heart. From playing Miss Mary Mac with friends as a kid, praying to the Lord at church, to hanging out at a sporting event while Queen's
We Will Rock You
fills an arena, hand-clapping has played a bit part in our culture. Nothing like clapping your hands to the beat of a great song. It's something about a clap that commands attention and creates a unified vibe and sound.
This is also the case when in a song. Remember the "Cups" song
When I'm Gone
from the movie Pitch Perfect? It was created with a plastic cup and hands. Whether it's a soul clap, applause, syncopated, mid-tempo, or made through synthesizers or drum machines, artists use the clap as another percussion piece in the songs they create.
Here are a few songs that have several styles of hand-clapping:
Slow Claps
Soul Claps
Please Mr. Postman by The Marvelettes - Continuous mid-tempo soul claps
Dog Days are Over by Florence + the Machine - Continuous mid-tempo soul claps start at 0:29
Applause by Lady Gaga - Soul claps start at 1:07 during chorus
Mid-tempo Claps
Drumstick Claps
Applause
Famous by Jazmine Sullivan - Slow-tempo applause
Syncopated Claps
Get Busy by Sean Paul - Continued

syncopated claps known in reggae based songs as the Diwali Riddim.
Varied Style Claps